Fresh 48 with Baby Joshua | Albuquerque Newborn Photographer
Amanda welcomed Baby Joshua in the early morning hours at Dar a Luz Birthing Center. Just a few short hours after he entered the world, he was able to come home with his family.
(I don't know about you, but that sounds heavenly to me!)
So instead of the traditional hospital setting that marks most Fresh 48 Sessions, I photographed a glimpse of Joshua's first few sweet hours and his brand-new, newborn features in the comfort of his parents' bedroom, right after his dad got home from work.
As you'll see from the photos, Joshua was incredibly alert. He would gaze at his mama and daddy - and even into the camera - with such intensity, it took my breath away.
This long awaited baby boy is such a blessing to this family, and I know his big sister is looking down on him with joy and love.
If this experience speaks to your heart, reach out to me or request our fresh 48 and newborn session guide.
Congratulations Amanda. I'm so very happy for you both.
Here are a few of my favorites from Baby Joshua's Fresh 48 Session: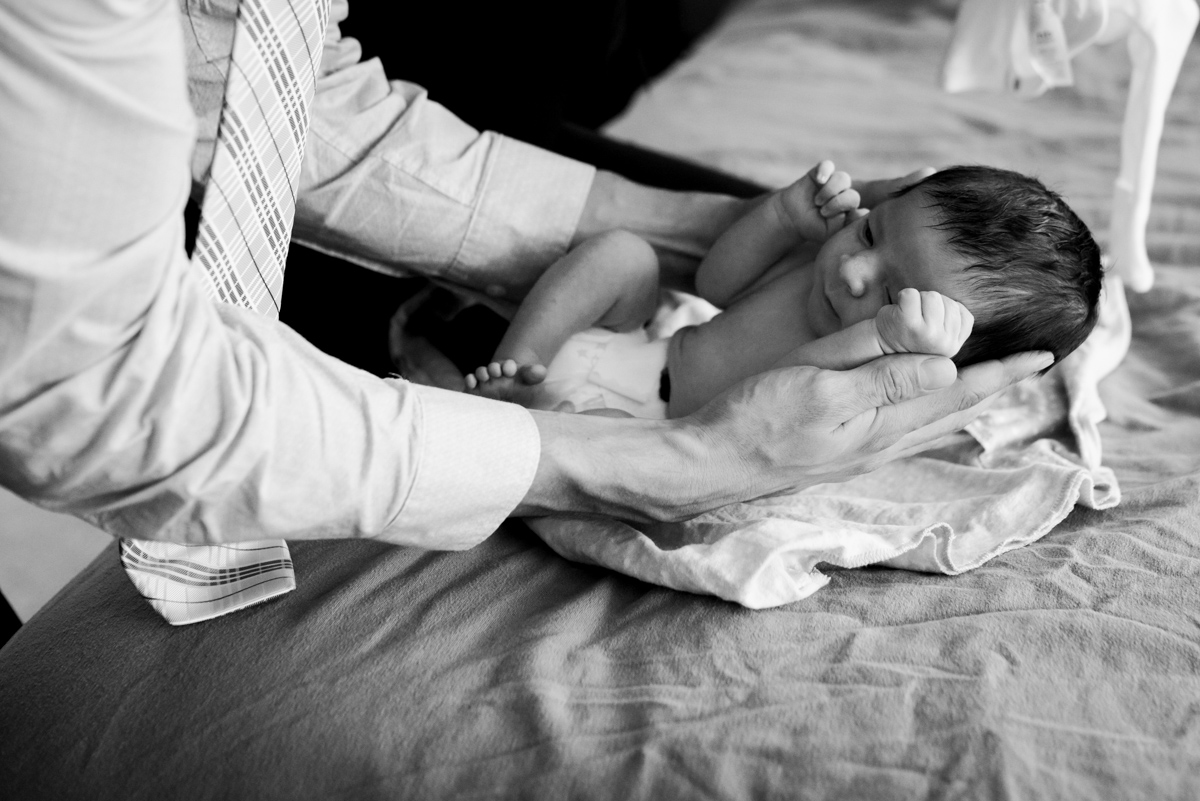 See Baby Joshua's Newborn Session photos HERE.