Jennifer + Ted's Family
At the end of January, I hopped on a plane and flew from Albuquerque back home to North Carolina for a few days.
While I was there, I got to spend some time with a friend, who is more like a sister to me, and her family.
Jennifer asked me to document their typical Sunday morning routine - waking up early, making a big breakfast as a family, and watching "This Old House" on PBS together. (And yes, her 5 and 3 year old boys LOVE "This Old House" - probably because they've watched their parents painstakingly remodel their 40 year old home, room by room, over the past few years.) This routine is, without a doubt, something she looks forward to all week, but isn't something she had any photos of. Until now.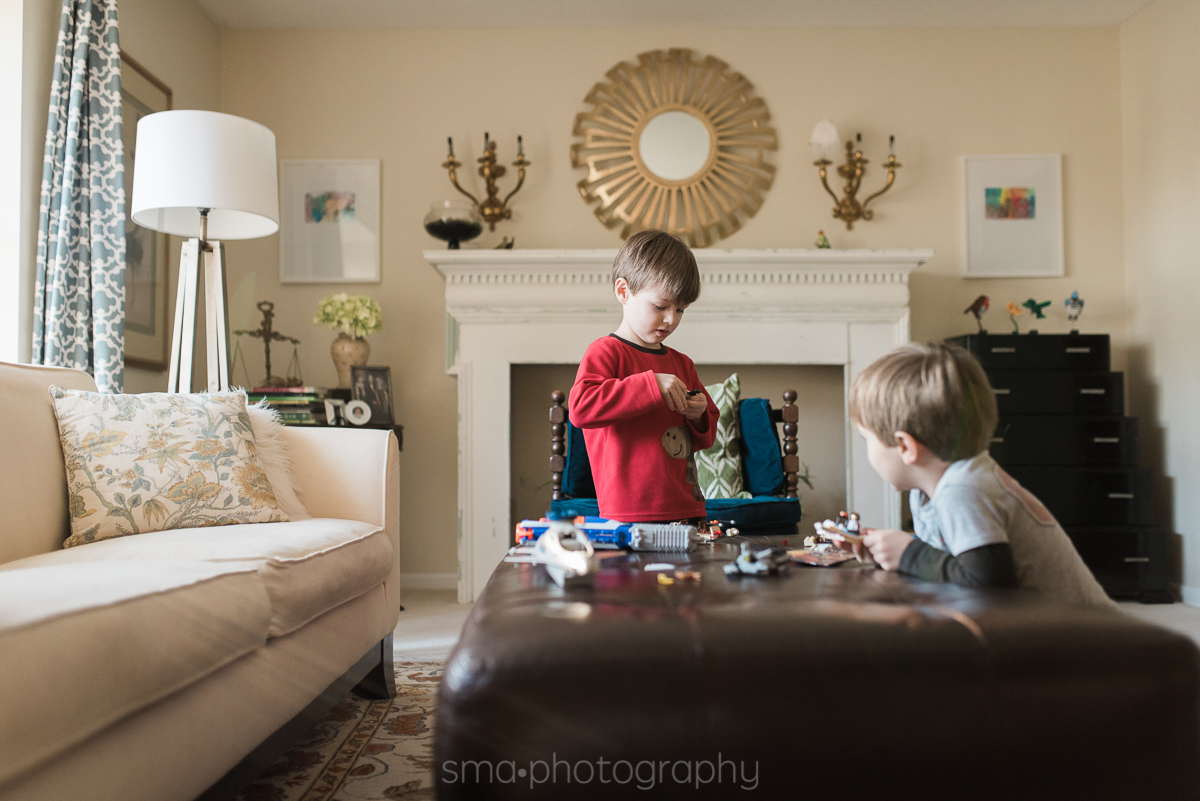 "Stacey was able to capture the real us with her documentary-style photography. She saved a moment in our lives - although it's more than a moment - it's a story. She gave us something we will treasure forever in the photographs of our Sunday mornings together. These are moments that I know won't last long, and it's so wonderful to save them in the way she does." -Jennifer